Santiago de Cuba

En el mes de julio 2018, yo me fui a la tierra caliente, el oriente de Cuba. Me aterricé en Holgüín y pasaba por camino en taxi hasta Santiago de Cuba.
Allá, tenía la oportunidad a tocar con, y aprender de mÁºsicos magnificos y amables.
Eran:
La Conga San Pedrito
Los Jubilados del Caribe

Septeto Tivolí
El grupo folklórico 19 de septiembre
Aquí están fotos y vídeos mi tiempo disfrutando el oriente de Cuba durante el tiempo de carnaval.
Éste página de web va a crecer, y espero que ustedes disfruten el multimedia aquí.
(In July 2018, I went to the hot land, eastern Cuba. I landed in Holgüín and took a taxi to Santiago de Cuba.
There, I had the opportunity to play with and learn from magnificent and friendly musicians.
They were: the Conga San Pedrito, Los Jubilados del Caribe, Septeto Tivolí, and the folkloric group the 19th of September.)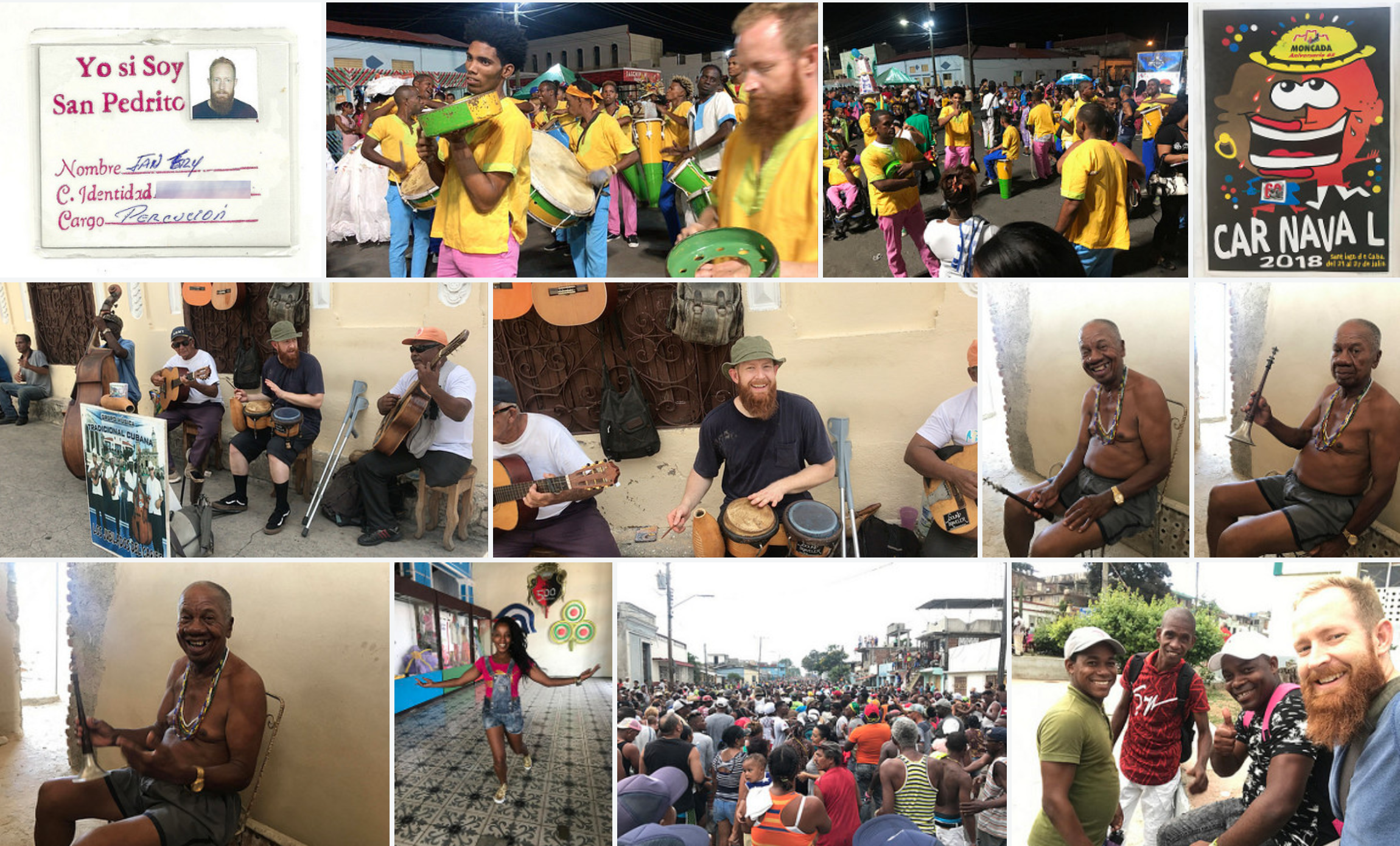 Aquí es el tercer desfile de la Conga San Pedrito con quien yo tocaba el "tres dos".

(Here is the third Carnaval parade with Conga San Pedrito with whom I played the 3-2 break drum.)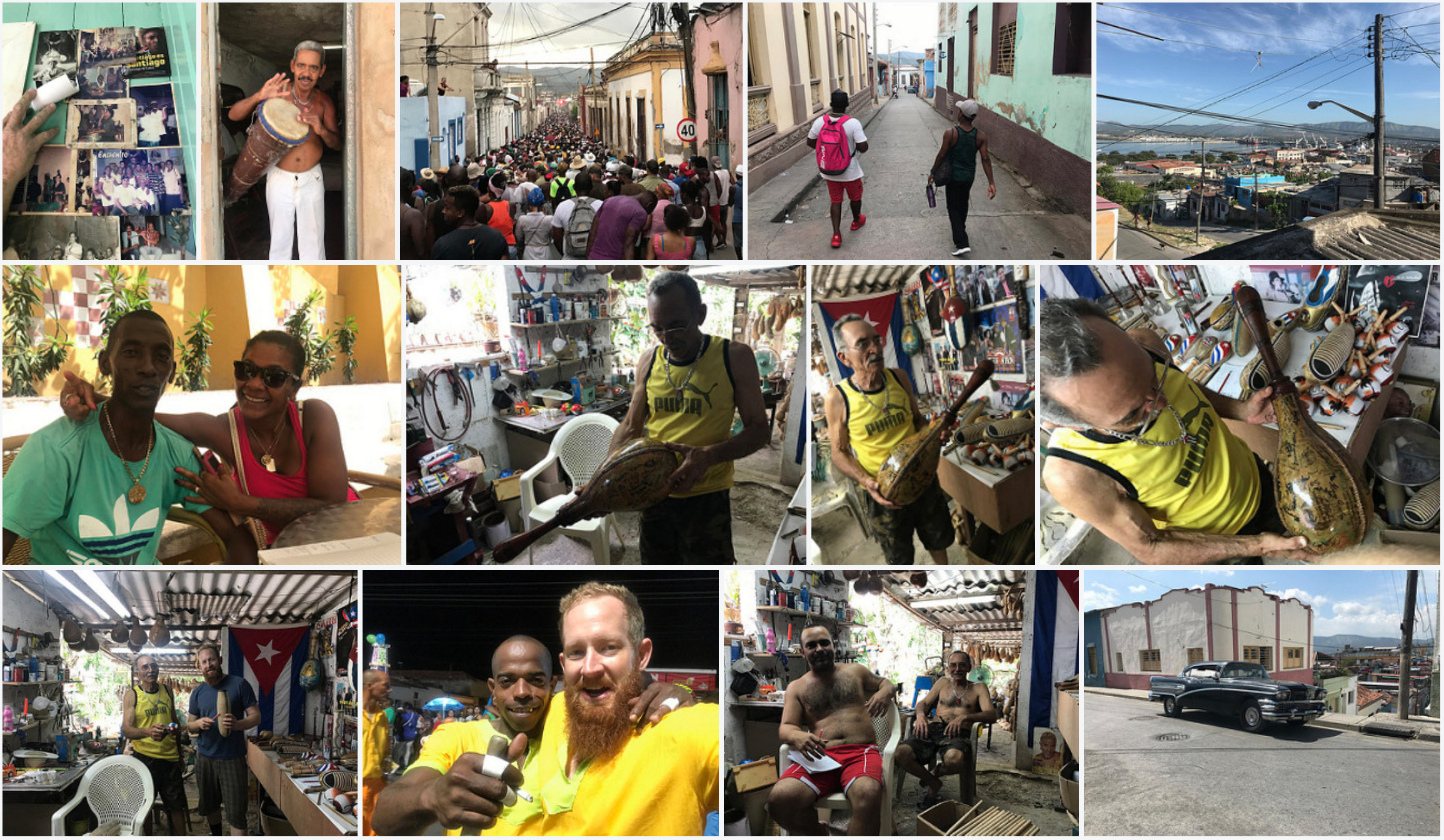 Yo sacaba éste album del grupo Los Jubilados del Caribe en su escenario regular en frente de la mansión Bacardí.

(I recorded this album of the Jubilados del Caribe on their regular stage in front of the Bacardi mansion.)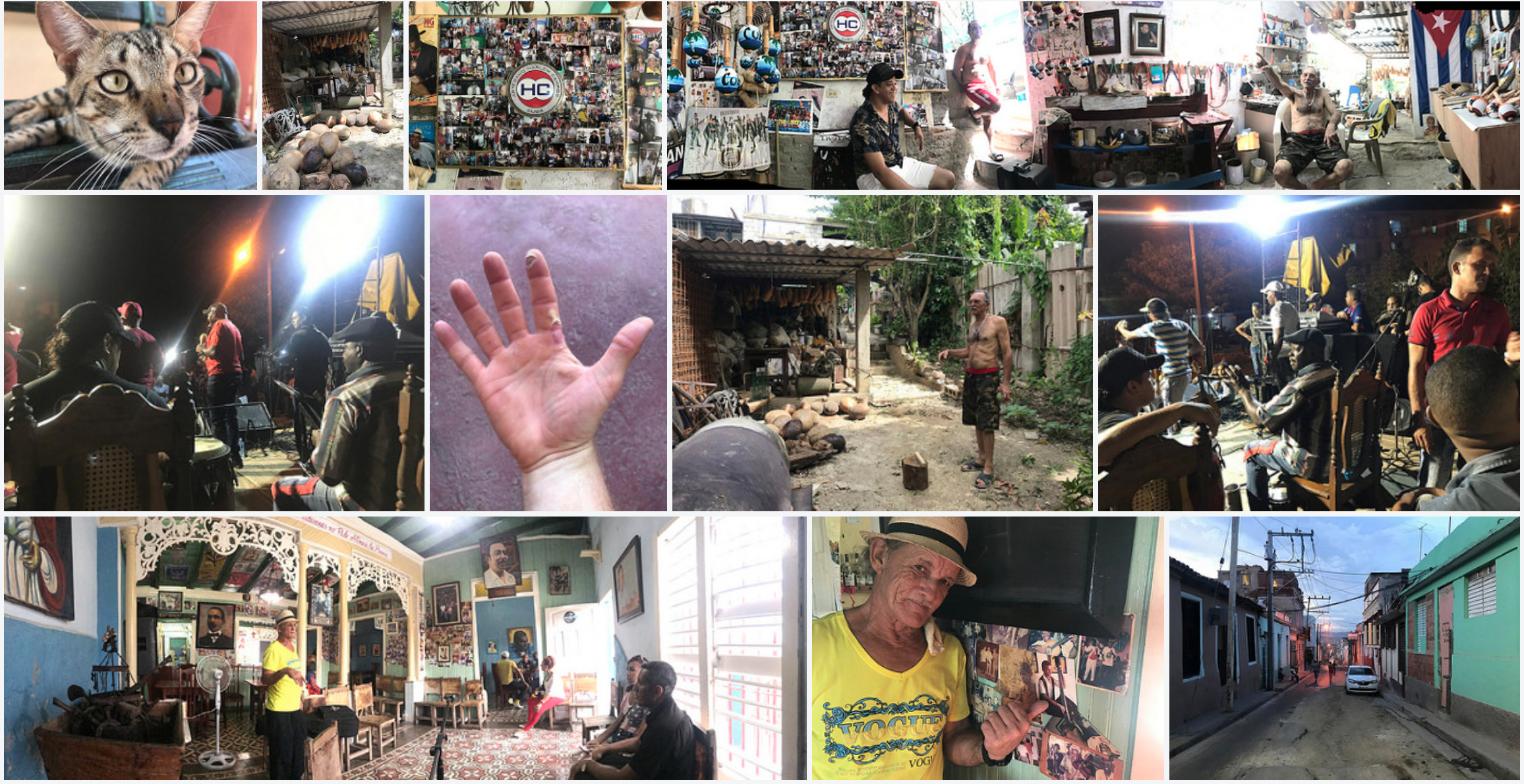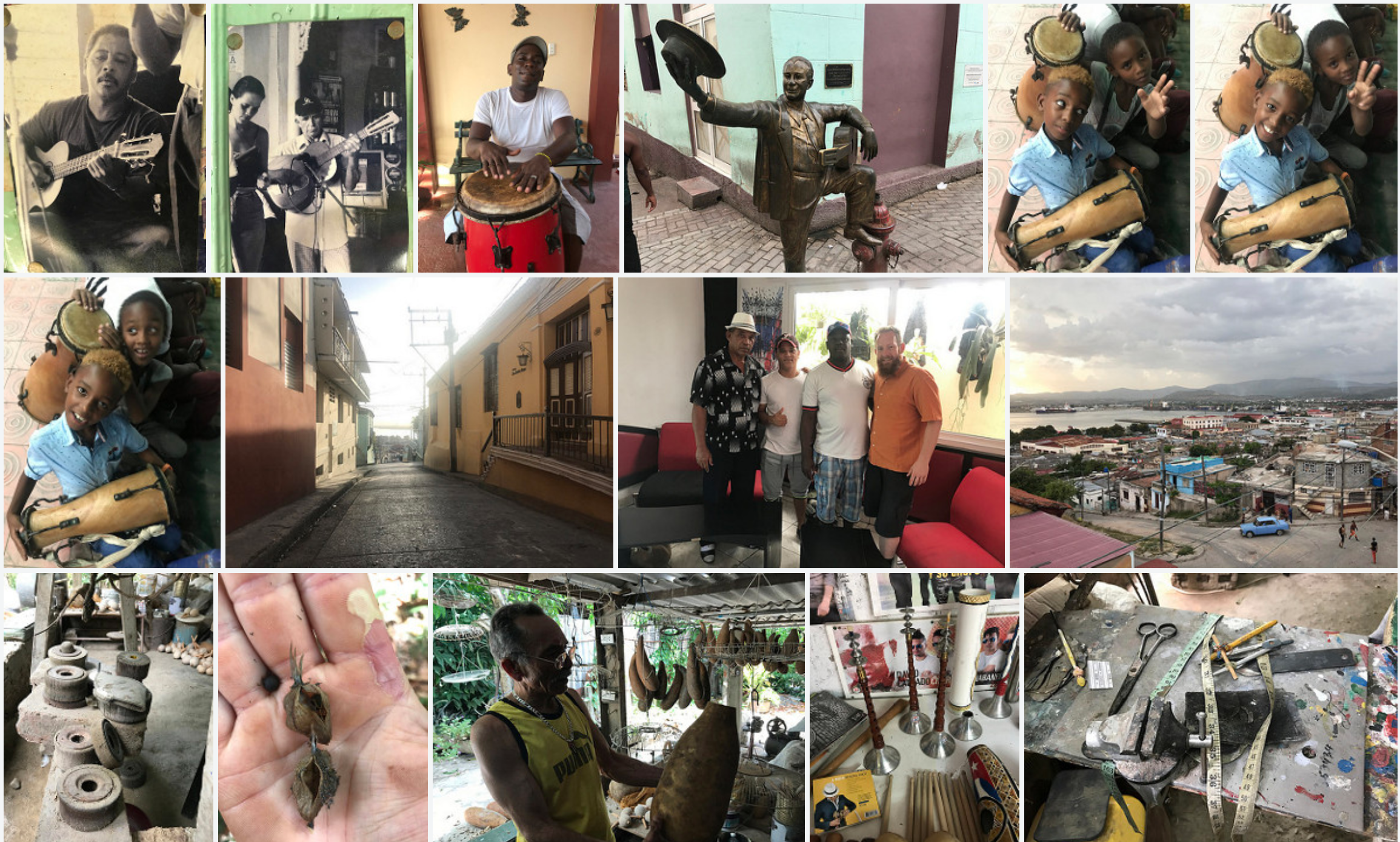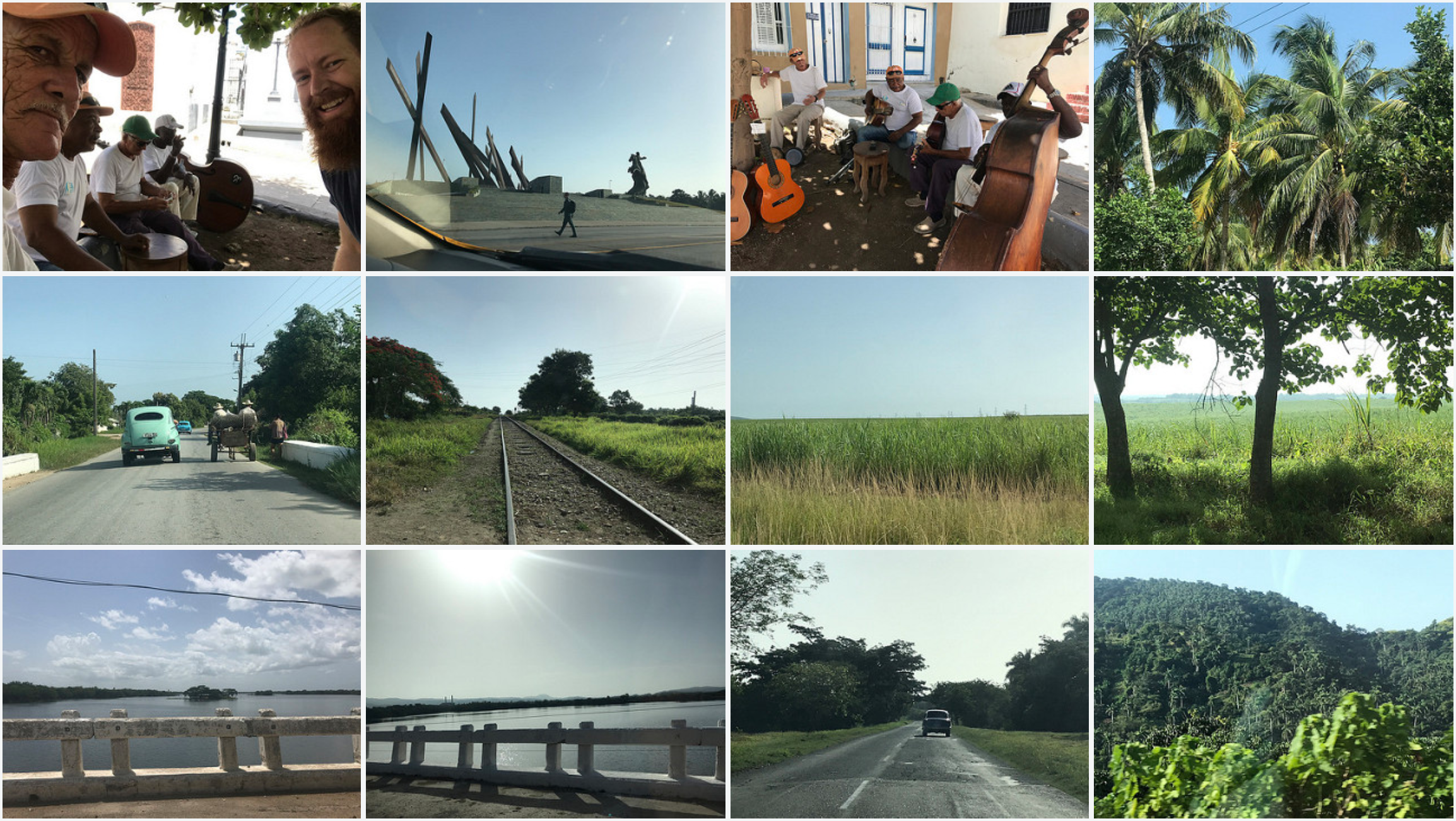 Thanks in part to the City of Austin Economic Development Department for supporting us through their Capacity Building grant!